What shoes do you wear with trench coat
Trench coats are a classic wardrobe staple, perfect for adding a touch of sophistication to any outfit. With the variety of trench coats available at Modora, including Grey Plaid, Cream, Coffee Brown, Beige Double Breasted Point Collar, Black Belted, and Butter Cream Belted Trench Coats, you'll be sure to find the perfect one to suit your style. 
But what about the shoes? Choosing the right footwear to complement your trench coat can be just as important as the coat itself. In this blog, we'll explore some stylish options from the best footwear collections to help you complete your look.
Style with the Perfect Trench Coat and Shoe Combo
Get ready to turn heads and make a statement with the ultimate trench coat and shoe pairing! Discover the secret to nailing that effortlessly chic look by combining timeless trench coats with the perfect footwear. Stay tuned as we unveil the top tips for creating a showstopping ensemble that'll leave everyone in awe.
Classic and Elegant: Pumps
For a refined and polished appearance, consider pairing your trench coat with a classic pair of pumps. The sleek silhouette of pumps complements the tailored lines of a trench coat, creating a sophisticated and chic look. Choose a neutral color that matches the shade of your trench coat for a seamless and elegant appearance.
Casual and Comfortable: Sneakers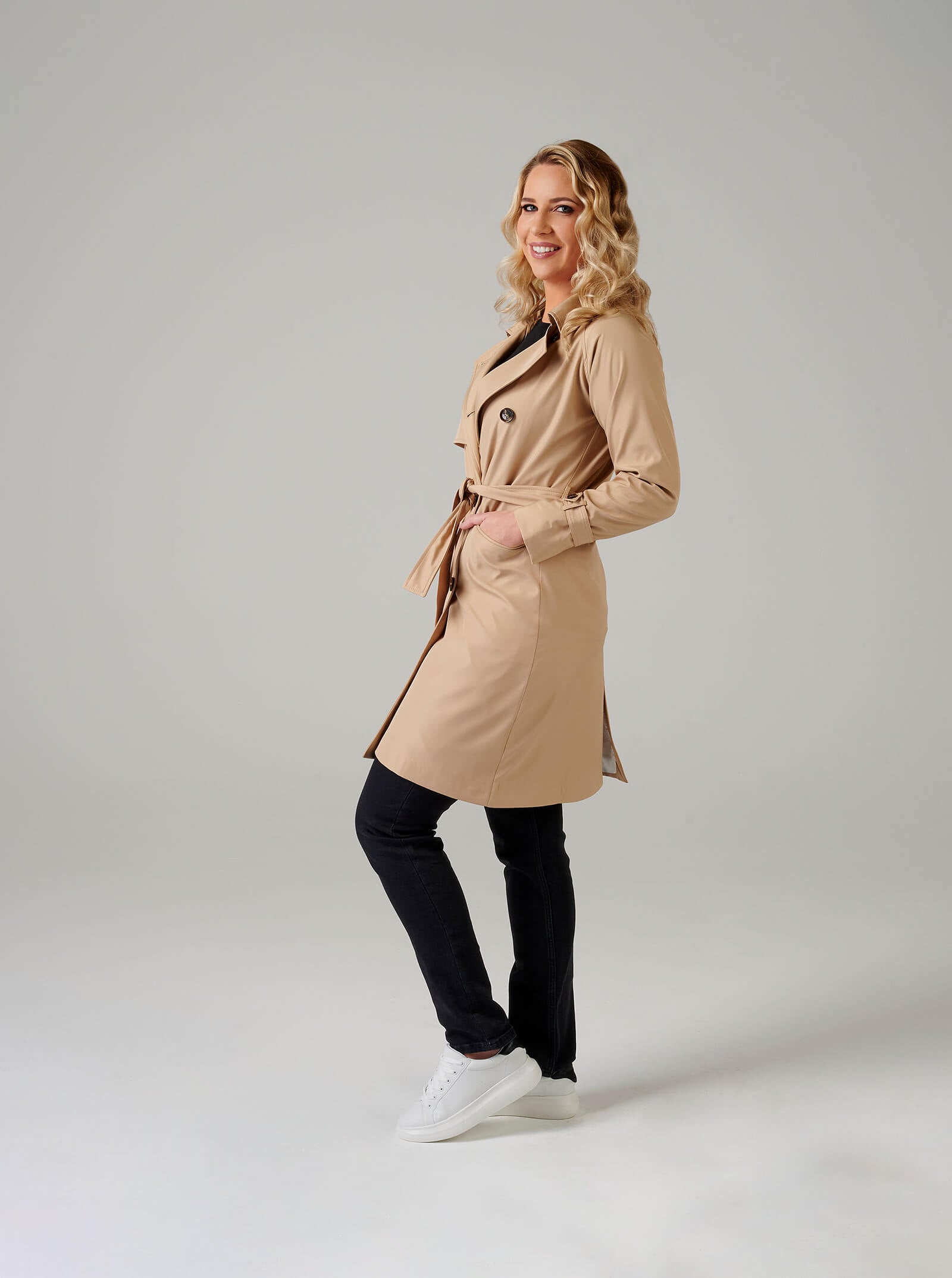 If you're looking for a more casual and laid-back vibe, sneakers are the way to go. Pair your trench coat with stylish sneakers for a trendy and comfortable outfit. The contrast between the classic trench coat and the modern, sporty sneakers creates an eye-catching and fashionable look that's perfect for a day out shopping or a casual lunch with friends.
Edgy and Bold: Ankle Boots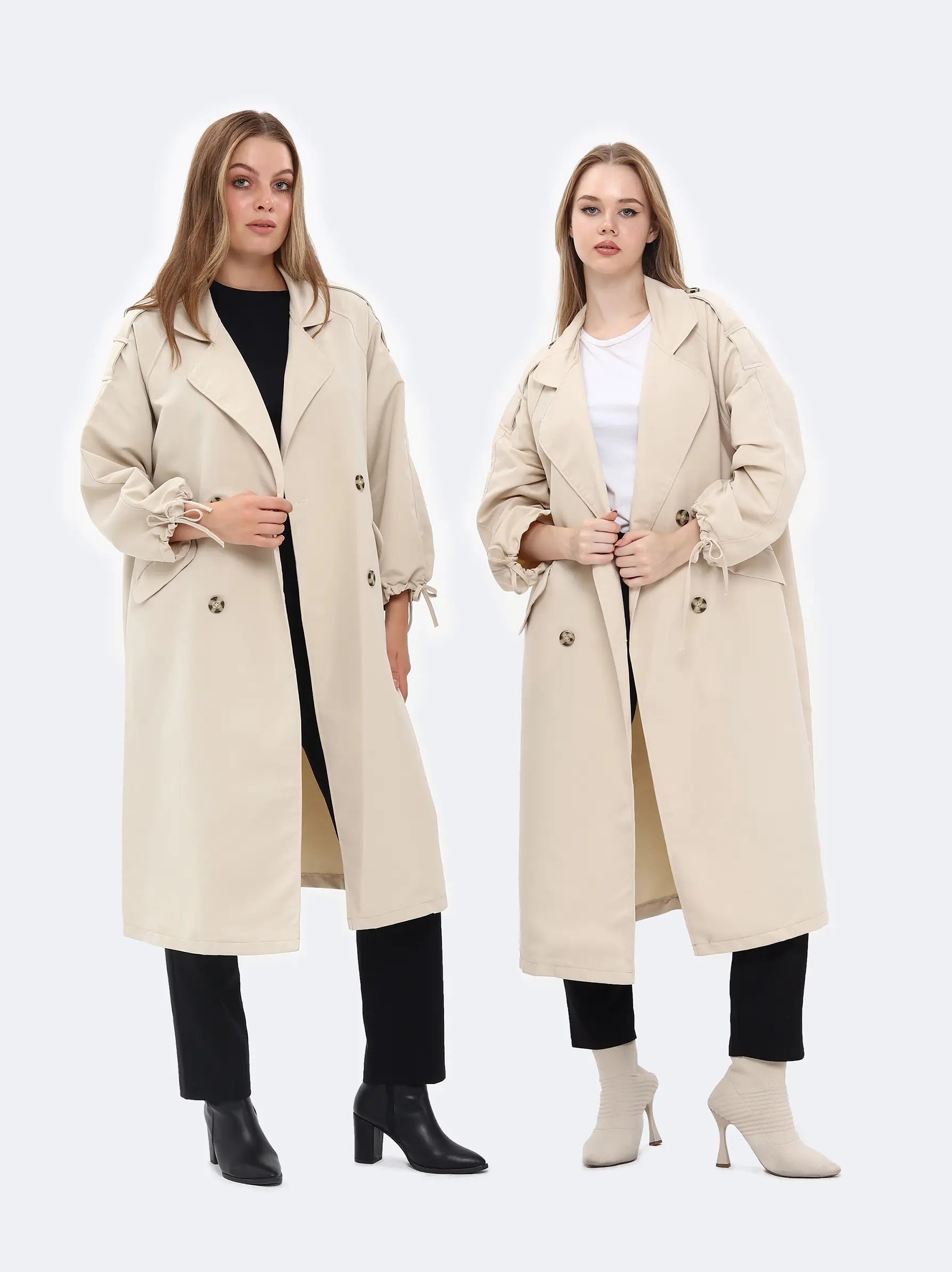 Ankle boots are an excellent choice for adding a bit of edge to your trench coat ensemble. The sleek design and chunky heel make these boots a statement piece, while their versatile nature ensures they'll pair well with any trench coat in your wardrobe. Opt for black ankle boots to match a Black Belted Trench Coat or choose a lighter shade to complement a Butter Cream Belted Trench Coat.
Warm and Cozy: Knee-High Boots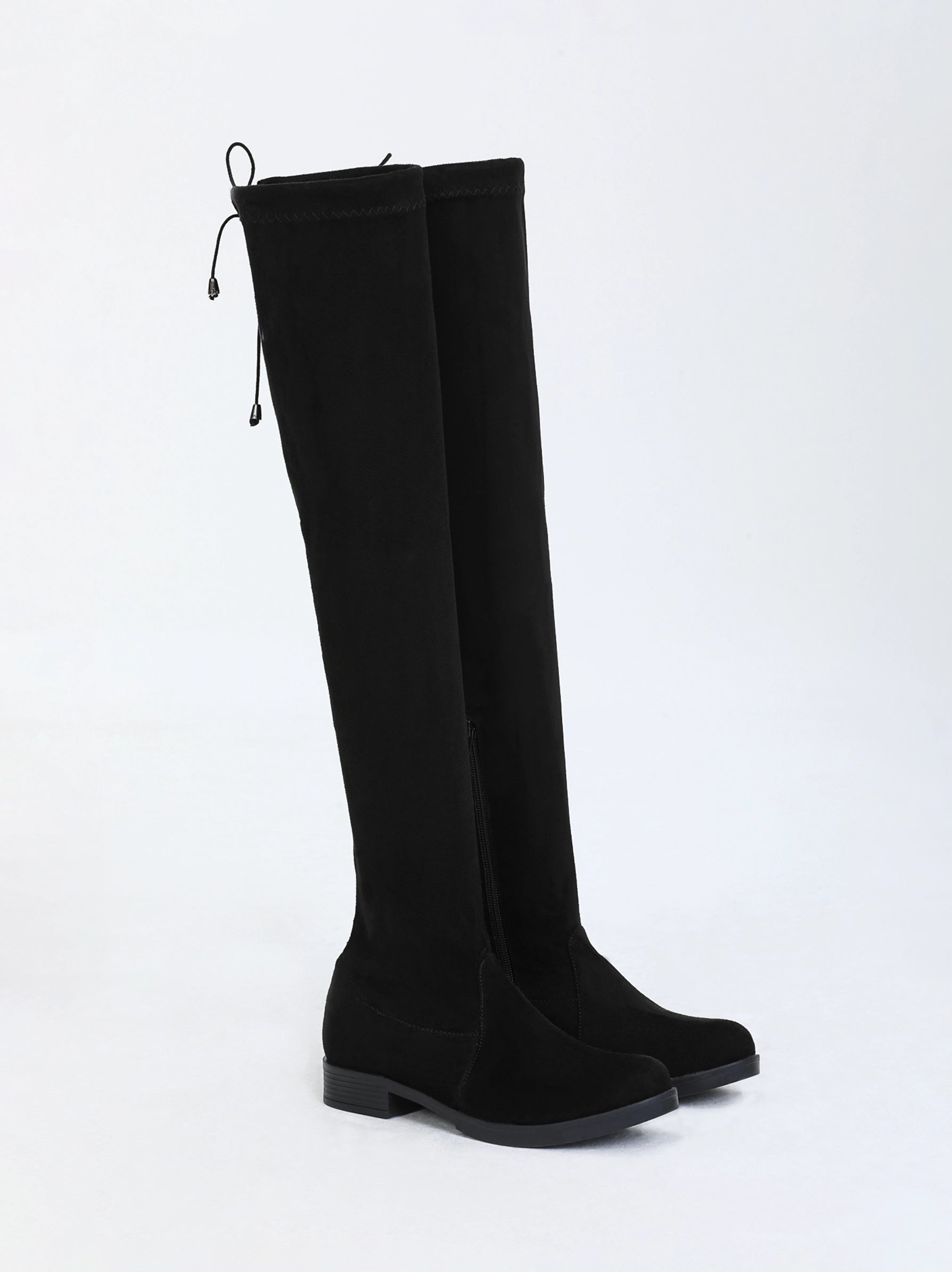 When the temperature drops, knee-high boots are a practical and stylish choice to wear with your trench coat. These boots provide warmth and comfort while still maintaining a fashionable appearance. The rich brown color of knee-high boots pairs beautifully with beige or cream trench coats, like the Beige Double Breasted Point Collar Trench Coat.
Conclusion 
The shoes you choose to wear with your trench coat can greatly impact the overall look and feel of your outfit. Whether you opt for classic pumps, casual sneakers, edgy ankle boots, or cozy knee-high boots, Modora's footwear collection has plenty of options to help you create the perfect trench coat ensemble.