The Ultimate Guide to Choosing the Perfect Shoulder Bag
We're here today to chat about something we reckon deserves a little more attention than it ordinarily gets – shoulder bags! No, we're not just talking about picking up any old thing off the rack but choosing a shoulder bag that shows your personal style and meets your daily needs simultaneously.
At Modora, we are all about matching everyday practicality with a dash of elegance, and when it comes to shoulder bags, we have a delightful collection that's certainly worth browsing. 
Step By Step Guidance to Pick Right Shoulder Bag
So, whether you're seeking something classy for nightly soirees or a sturdy staple for gruelling commutes, here's our ultimate guide to choosing the perfect shoulder bag.
Start with Style
Consider what type of shoulder bag style complements your wardrobe the best. Do you often dress in a chic, minimalist style? Then our white shoulder baguette bag could be your perfect match! With its simplistic design and baguette shape, it's a chic addition to a casual look or a formal outfit.
Or maybe, are you a fan of a bag with a little more detail? Consider the classic buckle detail black shoulder bag. This bag brings a touch of flair to any ensemble with its functional yet fashionable buckle detail. And, it's not just about the looks; these bags offer great pocket spaces to help keep your essentials organised.
Check the Size
The bag's size is one of the most practical aspects to think about when bag shopping and, trust us, it matters. Too small, and you can't fit all your necessary items. Too big, and you'll end up turning it into a bottomless pit of anything and everything.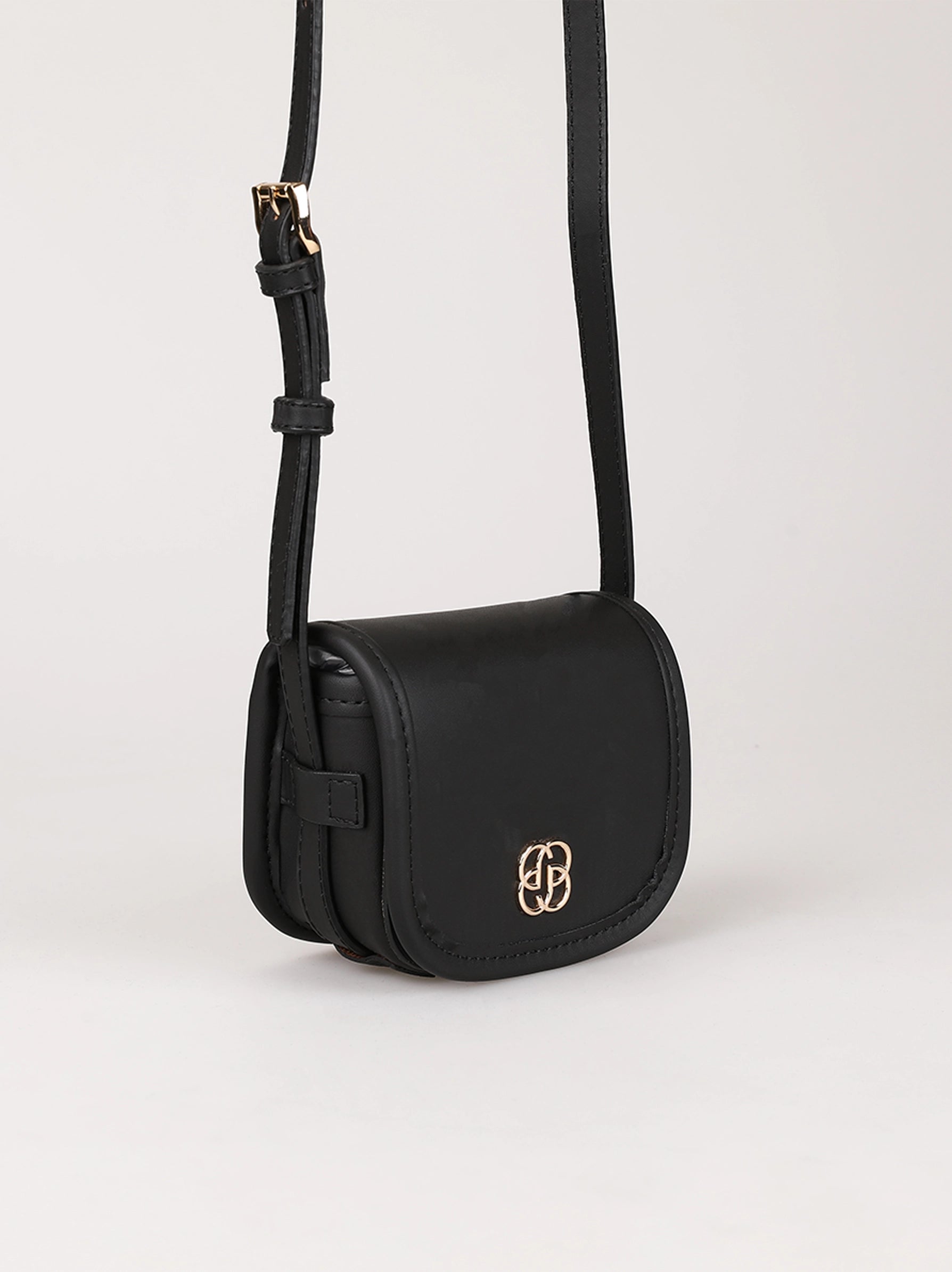 For minimalists, our mini black saddle bag crossbody is perfect. Compact yet functional, it's big enough to store your essentials for a night out or a day out shopping.
However, if you're someone who needs a bag to carry more than just essentials, our quilted chain handle shoulder bags are roomy, elegant, and perfect for those who need a little extra space.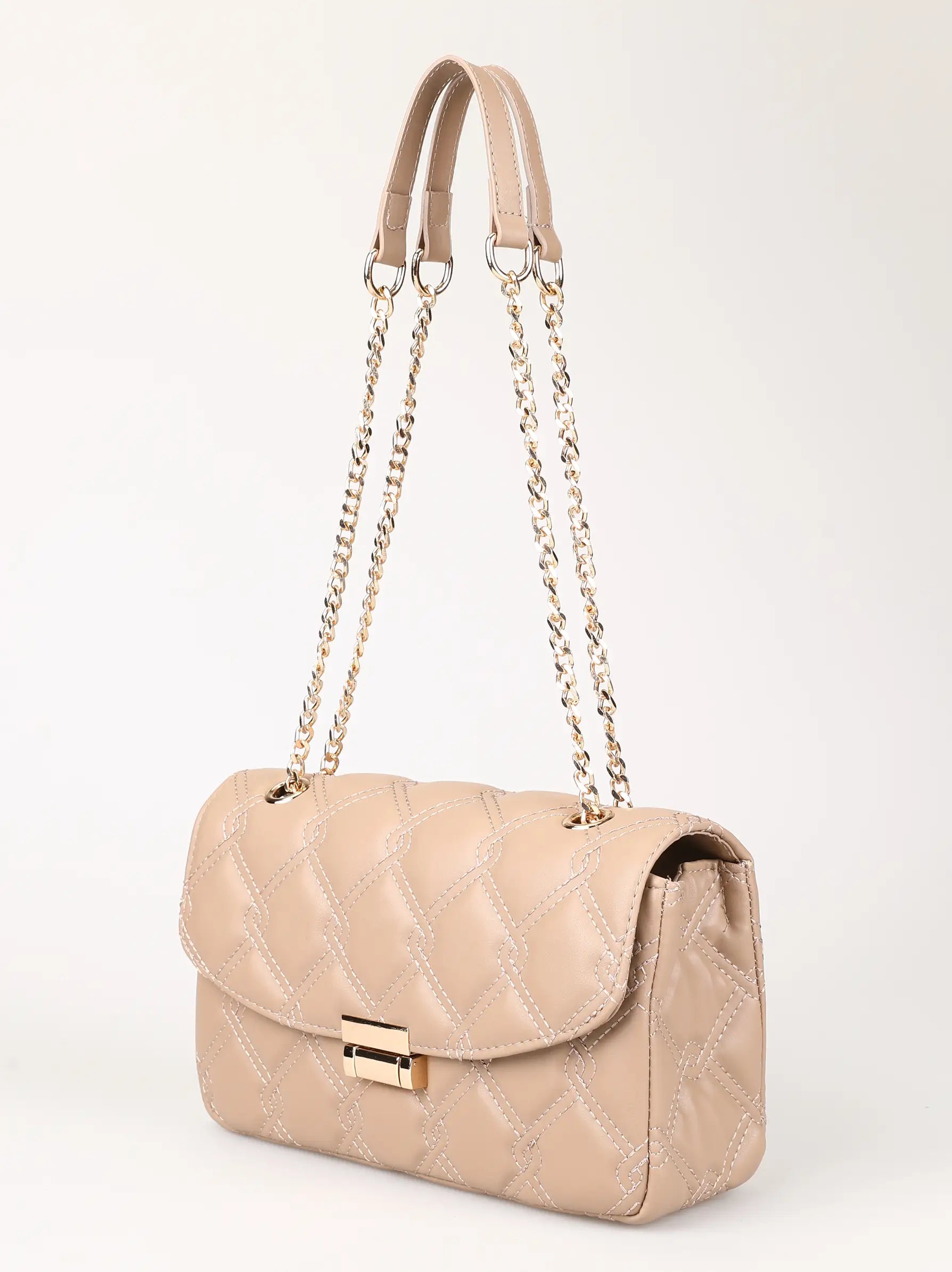 Colour Me Perfect
When choosing a bag, colour is crucial. Classic colours like whites, blacks, and beiges, like our beige quilted tote shoulder bag, offer versatility and can coordinate with different outfit colours and styles effortlessly.
However, don't be afraid to go for a bag with a pop of colour when your wardrobe feels too monotonous. Our orange shoulder baguette bag or fuschia buckle detail crescent bag can be an excellent way to add a vibrant touch to your look.
The Test of Time
Finally, but very importantly, consider the bag's quality and sturdiness. Remember, a perfect bag is also one that stands the test of time. Our grey leather handbag or black leather handbag from our luxury collection assure long-lasting quality and timeless style.
Remember, the bag you choose says a lot about your style, and the right choice can instantly elevate any ensemble. No matter what your needs or style preferences, we've got you covered at Modora.
Conclusion
As we stroll back from our delightful journey through the world of shoulder bags, we leave you with this: choosing the perfect shoulder bag is a fine balance between fashion and function. The bag you pick should reflect your personal style, accommodate your essentials, sync with your usual palette, and last you a good, long while. 
Whether you prefer glam and large or small and subtle, finding your bag-match at Modora is a cinch. So, dear fashionistas, gear up, get browsing and most importantly, enjoy the process! May the bag goddesses guide your way.