The Ultimate Guide to Finding the Perfect Swimsuit for Chubby Bodies
Hey all you gorgeous ladies! We are back with yet another interactive and informative blog post that will add the fun element to your shopping experience for the perfect swimwear. Yes, you guessed it right! This one is for all our fabulous plus-size women out there. Are you ready to dive in? 
Intro to Elegance & Comfort
So, what's the buzz you ask? Well, picking out the perfect swimsuit for chubby bodies is not a challenge anymore! The trick is to play towards your strengths and embrace your curves. Remember, you're not just beautiful, you're a stunner and every inch of you is perfect. Period!
Feel-Good Swimsuits at Modora UK
Let's now have a real-life virtual tour to our favorite online shop, Modora UK, where choosing plus-size swimwear is all about elegance paired with comfort. They have got the styles you've been looking for!
Short Sleeve Navy Blue Burkini Swimsuit Set
Perfect for those who desire a little more coverage yet want to keep the style game strong. The short sleeves add fun to your swimming time without compromising on comfort.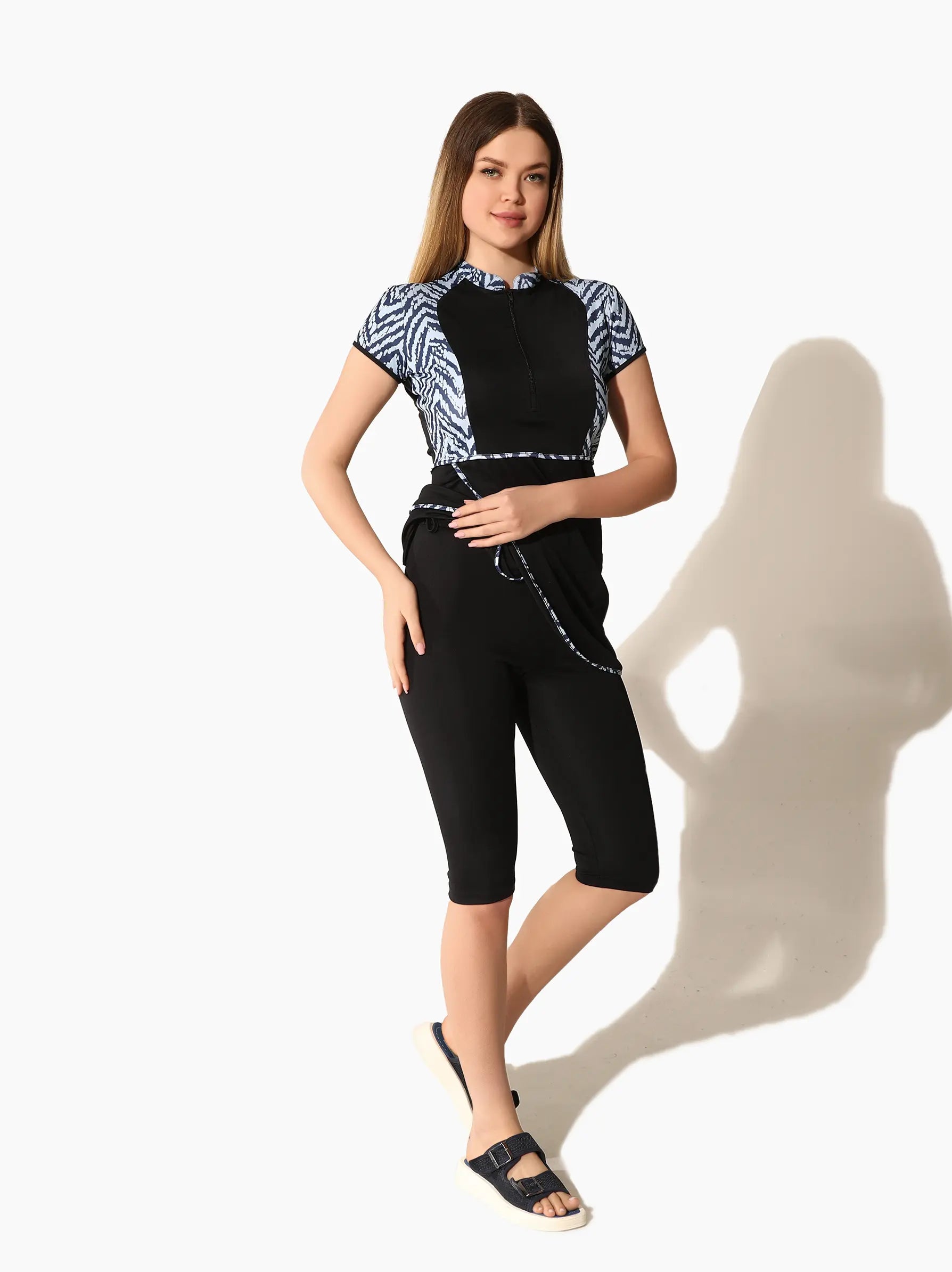 Beige And Black Full Length Burkini Swimsuit Set
If you are all about sophistication, this beige and black combo is an instant hit. Flaunt it and let the sea be your runway!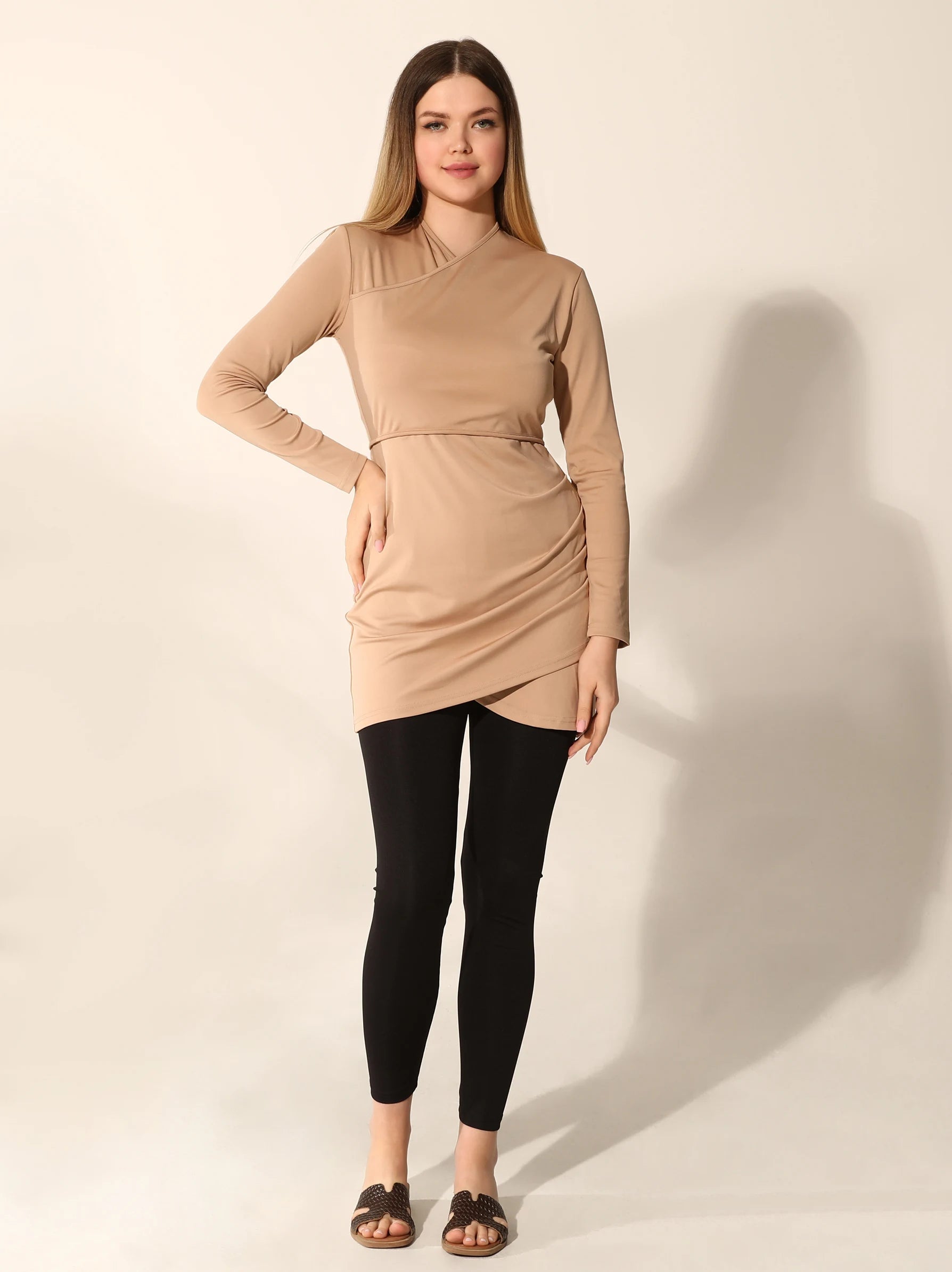 Black Tie Waist Burkini Swimsuit Set
Here's a swimsuit that can define your waist and celebrate your curves - all at once.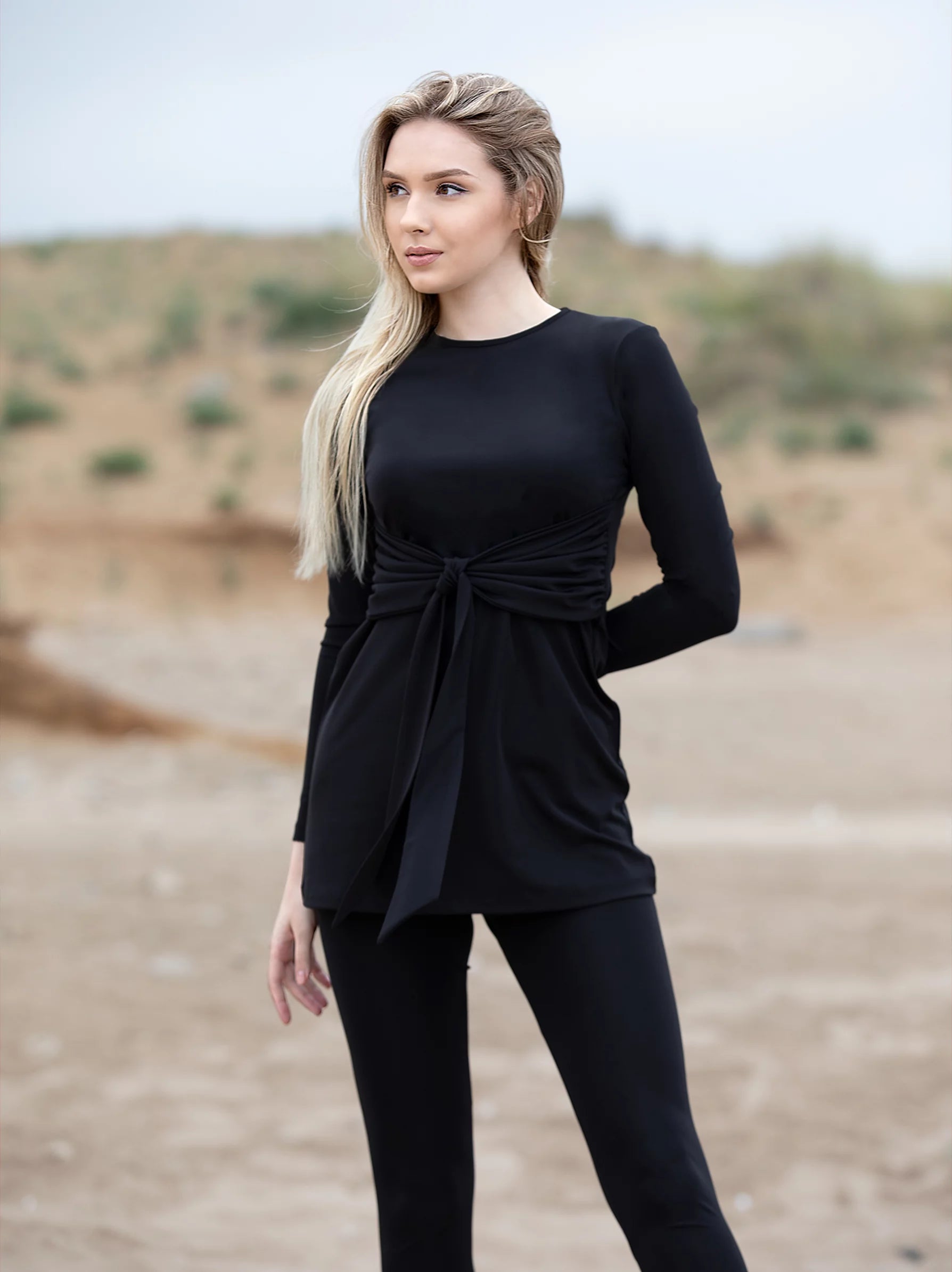 Swimsuit Shopping Tips & Hacks
Now, let's dive into some juicy hacks for choosing the right swimsuit:
Fit over Size

: Ladies! Remember, the right fit is more important than the size tagged on your dress.

Know your Body Type

: Understanding your body shape is the first step towards knowing what works best for you.

High Waist

: Love your tummy? Flaunt it! A bit conscious? No worries! High waist bikini bottoms are your best bet.

Dark Colors

: Dark swimsuits can help you look slimmer and bring out your natural curves.
Engage & Win!
Now here comes the fun part, as we've got a little puzzle for you. Can you guess what the most important thing to have while carrying a swimsuit, any swimsuit, is? Drop your answers in the comment section and you might win an exciting prize!
Closing Thoughts
Remember, lovely ladies, confidence is your best accessory. Walk with your head high, shoulders back, and rock your beautiful chubby self! Keep these tips in mind the next time you shop for your swimsuits. Until then, keep splashing! 
What do you think about these styles and tips? Don't forget to share your thoughts!